Warning
: Parameter 1 to CoBlocks::{closure}() expected to be a reference, value given in
/var/www/wp-includes/class-wp-hook.php
on line
310
Dates
Recitals – Concertos – Masterclasses – Events

Budleigh Music Festival – Tuesday 13 July 2021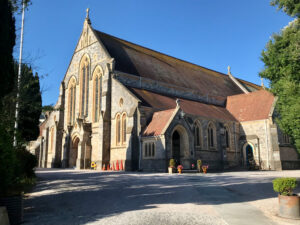 Craig Ogden with Miloš Milivojević (accordion)
Concerts 5.00pm and 8.00pm
Programme to include works by Vivaldi, Albéniz, Scarlatti,Boccherini and composers from the tango tradition.
Guitarist Craig Ogden, one of Classic FM's best loved musicians, teams up with the Balkan accordion virtuoso Miloš Milivojević for a unique blend of sound and style. Playing the role of the orchestra, Miloš will accompany Craig in various transcriptions of Vivaldi's gloriously atmospheric Lute Concertos in which you can almost see the sunlight glinting on the canals of Venice's lagoons.
In addition, Craig and Miloš explore the Iberian peninsula and cross the South Atlantic to the home of the dance of passion – the tango!
An absolutely unique opportunity to hear a fascinating combination of instruments from two musicians at the top of their game.