Warning
: Parameter 1 to CoBlocks::{closure}() expected to be a reference, value given in
/var/www/wp-includes/class-wp-hook.php
on line
310
Dates
Recitals – Concertos – Masterclasses – Events

Hever Festival at Hever Castle – Sunday 25 July 2021
25/07/2021 @ 7:30 pm

-

9:30 pm

£25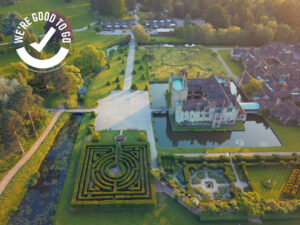 Craig Ogden with David Juritz (violin) and Tim Hugh (cello)
The Goldberg Variations – J.S Bach, arr. Juritz
Hever Festival Theatre have the great privilege to be the first live performance of the recently recorded transcription by the multi-talented violinist David Juritz of Bach's masterpiece the Goldberg Variations. Transcribed for Craig Ogden, widely acknowledged as one of the leading guitarists of his generation, Craig and David will be joined by the internationally renowned cellist, Tim Hugh, winner of the Tchaikovsky Competition and principal cellist of the Orchestra of the Royal Opera House for this very special performance. We really can't wait…
'… a surprising and beautifully executed rendition of the work by violinist David Juritz … detailed and gracious, but also sweeping and noble, and full of "air" and warmth.'

Stuart Millson, ENDNOTES, October 2019
Bach's variations, published in 1741, take their name from the harpsichordist, Johann Gottlieb Goldberg, who was their first performer. Bach presented a copy of the variations to Goldberg's employer, an insomniac nobleman, who instructed the musician to play them while he tried to get to sleep. 'Music historians haven't told us whether they were an effective sedative or not but it's hard to imagine that anyone, after listening to a work of such exquisite beauty, wouldn't be even wider awake by the end.' says Juritz.
Bach wrote the variations for a harpsichord with two keyboards although they are now more often performed on the piano where they present formidable technical challenges with hands crossing and fingers colliding on the modern instrument's single keyboard. Even though a long tradition exists of arranging and re-orchestrating Bach's music, Juritz, approached his own transcription with some trepidation; 'Reproducing Bach's extraordinary counterpoint places makes for some pretty uncompromising demands on the performers, although the varied tonal colours of the three instruments allow the musical lines to emerge with real clarity. '
David Juritz will be discussing 'Arranging the Goldbergs' in a 20 minute pre-performance talk. Please take your seat in the theatre if you wish to join.